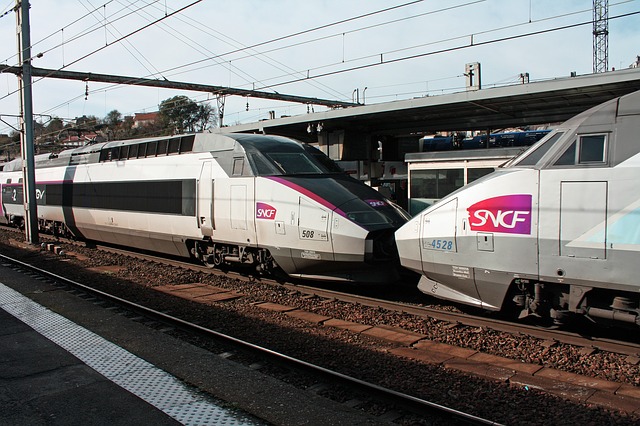 49. French government intervenes to save iconic Alstom industrial plant from closure
Sarkozy's "affairs" and Hollande's book are certainly interesting and entertaining for those interested in French politics. The "big issue" of September, though, is the planned closure of Alstom's TGV industrial plant in Belfort in 2018. The announcement of Alstom has forced almost all political actors to make resolutions. And the government came up with a fairly expensive one.
The French political elite was surprised by the news of the planned factory closure, former Minister of Economy Emmanuel Macron even told Reuters that he'd met with Alstom executives in July and a Belfort shutdown was never on the table. Prime Minister Manuel Valls also expressed his surprise and dissatisfaction. The government insisted on preserving the railway plant and its 400 jobs (by commanding high-speed trains). The move was rated by the stock market negatively, as – in all fairness – the government's solution is a fairly expensive one and goes against the market logic.
It is an appropriate argument that the historical and symbolic significance of the Belfort factory was the main cause of the political outcry. And of course who the hell would want to campaign in favor of the closure of a factory in 2017?

By the way, in 2004, Nicolas Sarkozy won permission for a state bailout after fierce lobbying at the European Commission and prevented Siemens from taking over Alstom. The deal only lasted for 10 years, and in 2014 General Electric could partly take over Alstom's shares.
The Government has good reason to worry about Alstom. The state itself is a 20% shareholder in the company. There was some internal debate on the left about its role: how realistic is that the government – whose representatives are involved in decision-making – did not know what was going on? The idea of nationalization also emerged as a possible solution in the minds if several political actors – the real question is whether state control would actually help address Alstom's problems or worsen them…
The company's CEO said that there was nothing unexpected or surprising, he already noted in front of a parliamentary committee in 2013 that because of the lack of orders (especially in France) Belfort would be in trouble. Now he got his orders. And the French taxpayer will get the hefty bill – but hey, in an election year, who cares?
---
Have you forgotten something? Connect with me on Twitter and subscribe to the RSS-feed of this blog so that you don't miss out on new posts!