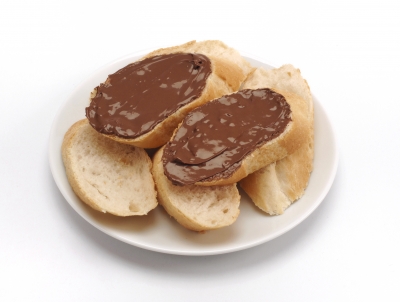 46. Governance is like Nutella
Many people think that public health taxes are good and useful. After all, people do not need that much refined sugar – moreover, the health care system does not need those diabetic patients either. The so-called Nutella tax also belongs to this group. The French, for their part, really wanted to tax palm oil, the main ingredient of the yummy nutty stuff (because it is unhealthy and because its exploitation is environmentally destructive). Taxing palm oil would be better for everyone, except for those nasty big producing companies, right? Well, not so fast!
French socialists just abandoned their plans to tax palm oil. As it turns out, this is not the right time to provoke – Indonesia.
Indonesia is one of the greatest palm oil exporters in the world. A palm oil tax tax would hit that country the worst. And right now, the French really want a few things from Indonesia. On the one hand they would be grateful if Indonesia did not execute Serge Atlaoui, a French citizen, sentenced to death in 2007 for drug trafficking. On the other hand, Airbus (a French champion) is currently negotiating a bagatelle order of 150 airplanes with Indonesia. It would not be good to lose this business because of the palm oil issue, however unhealthy it may be.
Healthcare is a French national interest, right? Right.
This airplane order is in the French national interest, right? Right.
Do French people want the government to save the life of another French citizen? You bet.
So, what now?
Politicians must solve puzzles and equations like this. Every day. They have to choose form two or three competing, equally important things. They have to be able to tell what the priority is at the moment.
Responsible governance is not (only) about ideology, not (only) about communication, not (only) about power issues. It is also about the Nutella example. It is also about making decisions. Assessing possibilities, choosing priorities, allocating resources... When politicians are good at what they do, they expand their opportunities and strengthen their positions, of course. But they can never get around the decision making situation: the time when they must say a clear "yes" or "no" always comes. Nutella or Airbus? Less diabetic patients or a dead French citizen?
I am sorry that politicians rarely speak openly about these dilemmas, these underlying aspects. I know that ten-second newsreel cuts and 140-character Twitter posts cannot fully explain complicated things. That's why everyone tells ten-words ideological explanations.
But know this. Although governance may be based on ideology and values, its key aspect may be power, the essence of it is always the complicated, difficult decision. The Nutella issue. And many times we can only choose between the bad and the worse. That's the really tough thing, a touch of bitter Nutella.
P.S. Featured image courtesy of freedigitalphotos.net & Suat Eman.
---
Have you forgotten something? Connect with me on Twitter and subscribe to the RSS-feed of this blog so that you don't miss out on new posts!