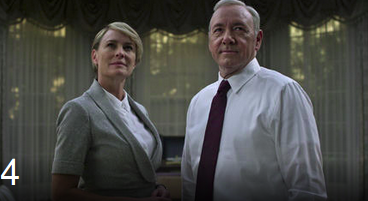 House of Cards S5: learn about Macron (too)
Okay, I must admit is. As Season 5 of House of Cards came out on 30 May, I switched to "binge-watch" mode, and I misused my status of freelance political analyst.
That's right. I watched the whole new House of Cards season on weekdays, and devoured it 'till the very end. I do not regret it. But that's not why I'm writing this post, but for the sake of the season's punch line.
House of Cards Season 5 made TV great again

Of course, I could just write a post because this new Season made TV great again. I accepted about five seasons ago that Frank Underwood, played by the brilliant Kevin Spacey, is not just playing political chess games, but if necessary, he also commits filthy, disgusting crimes.
Of course, this criminality is not as fun as The West Wing, where the good President Bartlet is the embodiment of moral purity and good intentions, though occasionally he also sees himself in a prison cell in The Hague.
Rotten, filthy, perverted, yet lovable
No. House of Cards is brilliant because Frank and Claire Underwood are the prime examples of rotten, corrupt, evil, perverted psychopathy, yet you can't just hate them fully (an aesthete or a psychologist could explain why not, how psychopaths operate; I'm not even going to try to explain). Anyway, this is the job that finally made me realize the genius of Kevin Spacey.
The focus is on Claire – and Macron
Season 5 also demonstrates that Claire is an absolutely worthy partner of her husband, and that Robin Wright, who stars as Claire, is an absolutely worthy partner of Kevin Spacey. (Although she had to fight for equal pay, and she says she's still not getting it).
Anyone who watches this new season of House of Cards, can learn something important about the nature of power. And also, interestingly, about the relationship between Emmanuel Macron and former president Hollande. This season sends a powerful message to everyone who is sure that Macron is no more than the puppet of President Hollande. I am going to stop here – I hate spoilers.

It is true that you have to wait until the last sentence of the season to understand what I'm talking about, but watching the whole season is worth every minute. Believe me. And no, Netflix does not pay me to praise Season 5 (hm… 🙂 ). I praise it because it is brilliant, though the plot does not exactly suit my taste.
Anyway. Anyone who wants answers to the current big questions of French politics, should watch the entire new season right until the last sentence. The explanation's there.