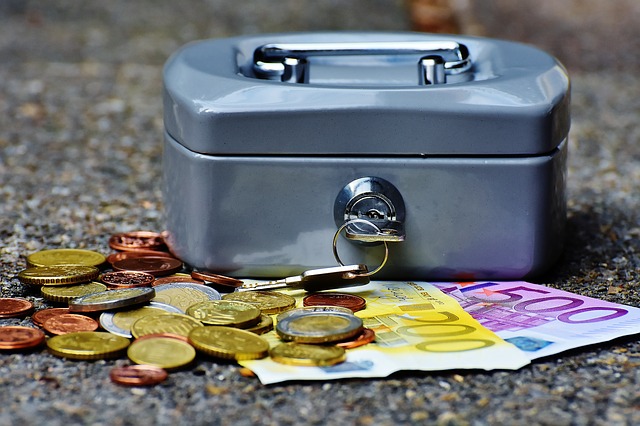 The Richard Ferrand affair may be the first Macron admin scandal
Le Canard Enchaîné is in action again. The satirical investigative newspaper that exposed the Fillon affair in January, now attacks Richard Ferrand, general secretary of Macron's La République En Marche! party and minister for territorial cohesion.
It seems that MP Richard Ferrand – like Fillon – also employed one of his family members. Moreover, he found a good business deal for his wife. Richard Ferrand is concretely under fire for two things.
Property deal in Bretagne. Beneficiary: the wife
First, in 2011, Ferrand was the director of Mutuelles de Bretagne (MdB), a non-profit health insurance company. Said company wanted to create a health care center, and therefore rented an estate from a property management company. The only problem with this is that at that moment, the company did not legally exist yet, but was to be led by Ferrand's wife. The wife's company, thanks to this surefire lease, could afterwards obtain a great bank loan to finance the deal. We also know that the renovation of the property was not done at the expense of the wife' s company. But of course, it did increase the value of said private property.

Minister Ferrand now admitted that things happened like this. He argued that in his view, this had been the best solution for his company, the MdB. The press does not dispute the fact that the deal was legal. Since it was a private company, no public money was involved. But it remains to be seen whether the deal was ethically acceptable or not.
Son employed by Richard Ferrand
Richard Ferrand is also one of the MPs who employed a family member. For a few months, his son had worked for him as a parliamentary assistant to temporarily replace a staff member with health problems.
In political terms, this is more than embarrassing. That is why I say that this may be the first corruption affair of the Macron administration. Even if only from a moral point of view, this is still a scandal. That one is clear.
What was once embarrassing (even fatal) in the case of Fillon and in the case of Bruno Le Roux, former Minister of the Interior, is still embarrassing in the case of Richard Ferrand. Even if the property deal was legal, even if Ferrand's son really did a substantive job, politically speaking, the public tend to loath those who come close to money and systematically favor their own. Ever since the Fillon case, the French have become less and less appreciative of such practices. (Richard Ferrand also feels this, as he publicly declared he was sorry for employing his son.)
Even if legal, still a problem for the government
Republicans, of course, reported him. However, no investigation was launched. The special prosecution office for corruption cases, PNF, also refused to consider itself competent. But once again, it is not the legal, but the political interpretation that is important here. And the dominant political interpretation is that this could be Macron admin's first corruption case…
Not to mention that the Ferrand affair is uncomfortable for a government which is working on a new, symbolic bill to "clean up public life". No wonder fellow ministers do not rush to support Ferrand…
(Featured image: pixabay.com)